Houston Workplace Accident Lawyer
Need Compensation for a Workplace Accident?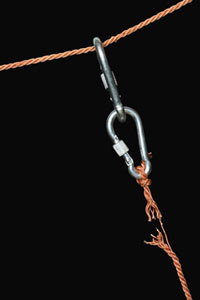 Employers are required to keep the workplace safe for employees. If an employer does not cover its employees with Workers' Compensation Insurance, they can be sued for workplace injuries when their negligence is the cause of the injury. Of course, in many workplace injury cases, the employer is not the only one responsible. The negligence may be on the part of a contractor on the same job or even the manufacturer of a piece of equipment used at work.
I have more than 12 years of experience that will be put to work to find out who is responsible for a workplace injury.
You pay nothing unless we win your case. At The Gerardo Cantu Law Firm, P.C. in Houston, Texas, we handle all workplace personal injury and death cases on a contingency basis.
Third Party Liability
When an injury occurs in the workplace and the employer is responsible, typically, the matter is resolved through workers' compensation insurance coverage.
Our experience is best applied to more complex cases, cases that are not so clear cut. We know how to investigate to determine who is truly responsible for a workplace accident. When it is someone other than the employer, such as a contractor or the manufacturer of a defective piece of work equipment, it becomes a case that is referred to as third party liability.
Even if you are uncertain who is to blame for a workplace accident, we encourage you to call us. Let us investigate your case and advise you as to who is responsible for your injuries. We can help you get answers. We can help you get results.
Workplace Accident Lawyer with 12 Years of Experience in Houston
Our attorney can handle any type of workplace accident case, including:
Construction Accidents
Plant and Refinery Accidents
Offshore Accidents
Railroad Worker Accidents
Each of these industries is unique in terms of how injury cases must be investigated and handled. We know how to handle all accidents in any workplace.
Contact us for a free consultation: Call us or send us an e-mail. Get in touch with us today to discuss your workplace injury case with an experienced attorney.