Houston Truck Accident Attorney
Standing By Your Side in 18 Wheeler Truck Accident Cases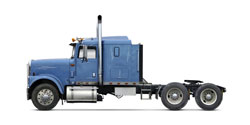 If you or someone you care about has been hurt in an 18 wheeler accident that was caused by the driver, the trucking company's carelessness or by another negligent action, you have the right to seek compensation to cover lost wages, pain and suffering, the cost of medical care and more.
At The Gerardo Cantu Law Firm, P.C., we'll stand by your side. Our lawyers have more than 12 years of experience getting results in truck accident cases. I can help you get results. Contact us today so we can get started on your claim.
You pay nothing unless we win your case. At the personal injury law firm of The Gerardo Cantu Law Firm, P.C. in Houston, Texas, we handle all tractor-trailer truck accident cases on a contingency basis.
Trucking Companies – We Know the Opposition
Trucking companies and their insurance companies have whole teams of investigators that are on call every hour of the day, ready to confront truck accident victims when the victims are most vulnerable. They have one job: to reduce the amount of money the insurance company has to pay you.
Our attorney, investigators and our own team of experts are here to level the playing field. We fight back against the insurance companies. We know how to get them to pay you the compensation you deserve.
At The Gerardo Cantu Law Firm, P.C., we work with the best trucking and accident reconstruction experts in the country. We begin proving your case as soon as you put our personal injury attorneys and our experts to work for you.
Trucking Industry – We Know the Laws
The trucking industry is subject to a variety of state and federal regulations. Many 18 wheeler accidents are the direct result of these regulations being disobeyed. An 18 wheeler rollover accident may be caused by the truck driver being fatigued due to too many hours on the road. A jackknife accident may be caused by an improperly loaded truck or poorly maintained brakes.
At our law firm, we know state and federal trucking regulations inside and out. We know how to identify the cause of the trucking accident and prepare a successful case for you or your loved one. Our team of lawyers, staff and experts are ready to represent you.
Contact our Houston truck accident attorneys for a free consultation: Call us or send us an e-mail. Get in touch with us today to discuss your 18 wheeler truck accident with an experienced attorney.