Employees who are injured on the job have certain rights that must be protected. In order to protect those rights however, you have a responsibility to do certain things right after an injury. Naturally, your first priority should be seeking medical attention for the injury, even if it seems minor. However, once you have done this, you need to immediately notify your employer.
The Importance of Notification
One problem that employees often encounter after a workplace injury is their employers denying it occurred on the job. In order to protect yourself from these claims, you need to report the injury as soon as feasible after the injury. In most cases, it is often helpful to write down, in as much detail as possible, everything that led up to the accident as well. Here is some of the information you may want to note for later reference.
Witnesses to the Accident
Any co workers who were in the immediate area who may have seen what occurred that caused the injury should be notified. This information may be valuable to you later, especially if your employer's insurance company denies the claim.
Actions You Were Taking
Most workplace accidents occur in the normal course of doing your job. For example, you could catch your finger in a machine while clearing a jam. Detail exactly what you were doing and what safety precautions you were taking.
Medical Treatment
Be sure you get copies of all of your medical record for any treatment you received for the accident. This should include any tests that were run including x-rays and any medication you may have been prescribed.
Worker's Compensation Claims
Your employer is bound by law to report the incident to their Workers' Compensation Insurance provider. In many cases, you will receive forms in the mail that must be filled out and returned. The insurance company will most likely ask you to sign a form releasing your medical records from the accident as well. Even when everything is in order, the insurance company may deny your claim in which case you may need an attorney to assist you with an appeal.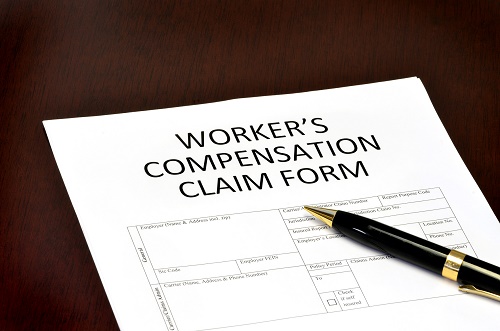 There are reasons besides a claim denial that may warrant contacting a personal injury attorney. To prove a claim, there is often a necessity to prove negligence but there are other factors that may have caused your accident including the following.
Poor Training
If your employer has failed to provide proper safety training, they may be liable for more than providing you with worker's compensation benefits.
Equipment Failure
If you were working on a machine that malfunctioned and caused your injuries, the company who made the machine may be liable for your injuries.
Other Employee
The carelessness of another employee or contractor may be responsible for your accident.
There are no two workplace injuries that are the same and the reasons for an accident can be very complex. If you were injured on the job and have been denied worker's compensation or you feel that someone else is liable for your injuries, it is a good idea to see the assistance of an experienced personal injury attorney.