Harris County Personal Injury Lawyer
Helping Injured People Through Difficult Times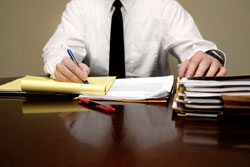 At the law firm of The Gerardo Cantu Law Firm, P.C. in Houston, Texas, we help people who have suffered serious personal injury due to acts of negligence. Some of the injuries we can address are:
Head injuries
Spinal cord injuries
Losses of limbs
Burn injuries
We also represent families who have lost loved ones due to wrongful death.
Our personal injury lawyer is committed to helping you get compensation for medical bills, pain and suffering, lost wages and other costs. Contact us to discuss your case in a free consultation.
We handle personal injury cases on a contingency basis. You pay nothing unless we win your case.
12 Years of Experience Handling Accident Cases
We know the steps to take to get results in all personal injury cases, including those that involve:
Automobile accidents, including serious car accidents
Drunk driving accidents
18 wheeler accidents resulting from truck driver error, trucking company negligence and other negligent actions
Commercial truck accidents
Defective products
Automobile defects
Premises liability (slip and fall accidents)
We are also able to address all types of workplace accidents, such as:
Construction accidents
Plant and refinery accidents
Offshore accidents
We Go the Distance
From the start, we build cases with the understanding that they may have to go to trial. This is necessary, even though the ideal outcome is a fair settlement.
We prepare your case for trial, which lets the insurance company know they had better pay you a fair settlement. They'll research us and learn about our successes in the courtroom and understand that we are not a law firm they want to go up against.
Contact us for a free consultation: Call us or send us an e-mail. We encourage you to get in touch with our lawyers as soon as possible so we can get started helping you.