When an automobile crash happens, the initial assumption is that one or more drivers involved was somehow negligent in the way that they were driving, thus causing the accident. While this is often true, in many cases there is a lot more to the story.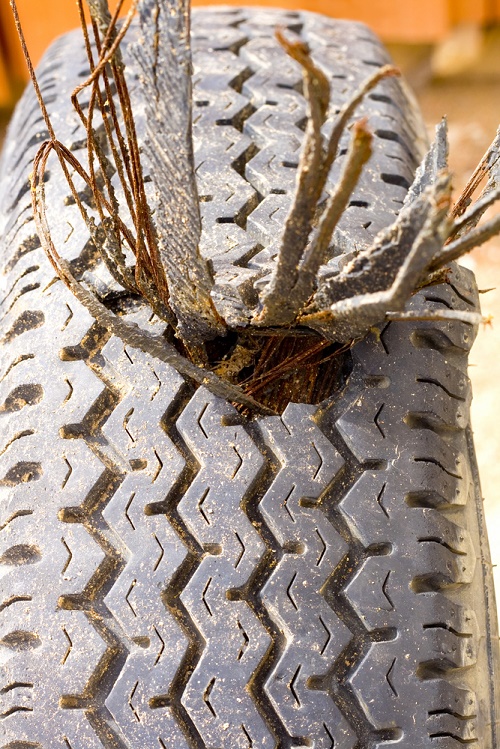 Do You Have a Tire Defect?
Tire defects are not always obvious. In some cases, certain tires are on recall lists, but usually after someone gets into an accident or, at the very least, has a scare on the road. Regardless, waking up and checking tire recall lists before heading out in the morning is not something most people do.
Ready to Investigate
Sometimes there is a defect the manufacturer was aware of, but did not effectively communicate this information to customers. Sometimes, the tires might not be the same ones that came with the vehicle. They may have been replaced or rotated by a mechanic who put inappropriate or faulty tires on the car, or they may have performed unrelated maintenance and failed to inform the owner that there were tire problems.
These are all important things to find out when investigating the cause of a car accident, but in order for the questions to be answered, they need to be asked.
Checking the Tread
One of the most common reasons why tires are reported as defective is because of tread separation. This was the reason for a Firestone tire recall a few years ago, but Firestone is not alone when it comes to this defect. In general, steel belted radial tires are vulnerable to this defect.
Tread separation happens when the tread of the tire starts to break loose from the inner piles or tire carcass. Eventually, this can lead to a blowout: a potentially damaging situation for those driving or riding in the car and anyone in the immediate vicinity. In order to reduce the possibility of this happening, the manufacturer needs to use adequate binding and adhesion of the tire components.
Taking Your Tires Seriously
Whether you have heard about a tire recall in the news or not, it is important to check to see if your vehicle's tires have been recalled. Nearly 11,000 crashes each year can be traced to the tires, and those crashes are responsible for almost 200 deaths. This doesn't include rollovers, which often involve tire problems and result in thousands of deaths each year.
Take the Necessary Precautions With Your Tires
Even when a recall isn't a top story, it is possible to find out about tire recalls over the last 15 years by checking a vehicle's VIN number with the National Highway Traffic Safety Administration. The NHTSA also takes complaints about tire and other vehicle safety concerns.
Taking care of basic tire maintenance, such as keeping tires properly inflated and rotated, and learning how to understand tire labels and when tire aging, and wear and tear are a problem can go a long way toward making sure that if you are in a tire related accident it isn't your tires that are responsible.
Working with a skilled, reliable, and honest mechanic for your auto repairs is also important. A good mechanic should inform you of any red flags he or she notices while making repairs, even if they aren't part of the original work order.
Most automobile accidents result from elements that include the safety and quality of vehicle manufacturing and maintenance, the skills of the drivers involved, environmental elements, and various other distractions.
The Gerardo Cantu Law Firm, P.C. are Tire Defect Case Experts
At The Gerardo Cantu Law Firm, P.C., our personal injury attorneys bring knowledge gained through over thirty years of experience. Our attorneys work hard to make sure the whole story gets told in defective tire auto accident cases. We're the tire defects attorneys for Houston roads.
If you've been involved and injured in a crash that involved faulty tires, contact us for a free evaluation of your case. We work these types of cases on a contingency basis, which mean you don't pay for our service unless we help you win your case.