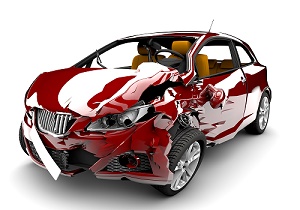 Auto manufacturers recall their cars with regularity. Most of the time, the reason for a recall is a minor issue with the car that's fixed with a quick trip to the dealership. But sometimes it happens that there's a fatal flaw in the car that needs to be repaired and consumers are at risk of serious injury or even death until the problem is fixed. Following are the most dangerous auto recalls so far for 2015.
Chrysler Recalls 1.4 Million Cars Over Remote Hacking Risk
All Dodge and Chrysler vehicles equipped with 8.4-inch touchscreens were found to have a software vulnerability that opened them up to a remote hack via the Internet. A hacker with the right tools has the capability to discover a Dodge or Chrysler on the road and interfere with the driver's ability to control the car. This is possible due to the car's onboard software known as Uconnect. The software uses a cellular connection that broadcasts an IP address that can be seen by a hacker. All the hacker has to do to gain access is to connect with the car remotely via the IP address and the Internet. From there, the hacker can control everything in the car, including the steering and brakes. Chrysler has implemented a fix, but it has to be done manually. Car owners who have not brought their vehicles in for the repair are still vulnerable to hacking.
Takata Airbag Recall Potentially Affects 34 Million Vehicles in the US
The Takata airbag issue is not a new one, having been around since 2008. What has changed is that the airbag manufacturer has admitted that it doesn't know what makes and models carry the dangerous airbags, further confusing an already complicated recall. The airbags use a propellant that inflates the airbag at an unsafe speed along with creating shrapnel that can injure a passenger. Takata blamed the problem on improper storage and handling of the propellant chemicals during assembly. The company further discovered that rust, bad welds and poor quality control at the manufacturing plant in Mexico also contributed to the problem with the airbags. There have been eight fatalities to date and 30 injuries as a result.
Never Ignore a Recall
These two recalls are some of the most dangerous recalls of 2015, but they are not the only ones. Vehicle recalls are frequent and common, ranging in severity from minor to dangerous. It's always wise to get the car repaired by the dealership as soon as possible and avoid problems down the road. And, if any previously unknown recalls have costed you a car accident, call the auto defect attorney for Houston, The Gerardo Cantu Law Firm, P.C., L.L.C.